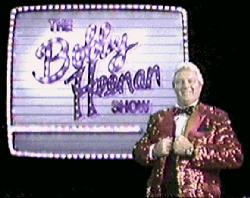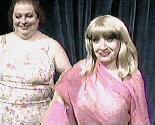 One of the Oinkettes brings out the first guest, a belly dancer, Kareema Askoy and The Brain says hello.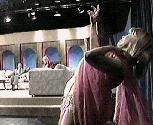 The Brain has Kareema get right to work.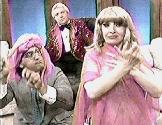 She teaches Jameson to dance, and then dances on his back.



Jameson made a move on her.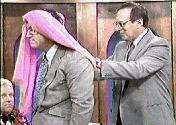 A hypnotist was brought out. That bit went absolutely nowhere...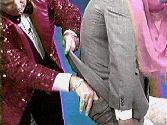 The only good point of they hypnotism bit was The Brain rifling Jameson's pockets for money while he was under.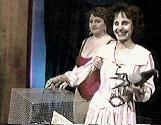 And when you'd thought you already had too much excitement for one day, out comes a French lady, Cecile, an animal lover who's a proponent for birth control for pigeons.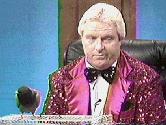 The Brain and Jameson have no use for the pigeons and The Brain a little bit insensitive to the pigeon lover.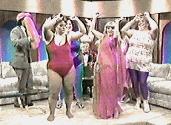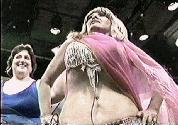 At the end, everyone just got up and danced, including the Oinkettes.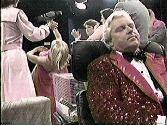 And, as was the gimmick at the end of every Bobby Heenan Show, to end the show The Brain would turn his chair around to face the back and ignore everyone.
---