Pictures From The 3rd Annual Eddie Gilbert Memorial Show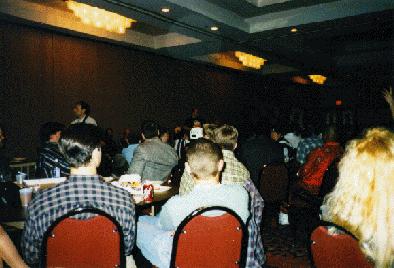 Jim Cornette enjoying himself at the question and answer session. That's George Napolitono, the famous wrestling photographer, standing on the left.
---

Surfin' USA on the top turnbuckle. Every wrestler who went up top had to be careful of the ceiling.
---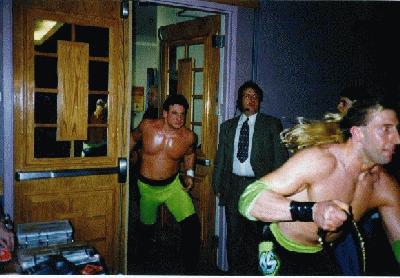 The Extreme run to the ring. A fascinating thing to note about all these pictures I took in the entranceway was that there was nothing between me and the wrestlers, not even a barricade.
---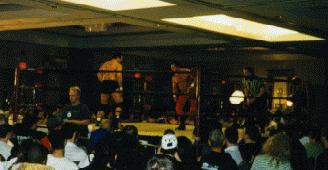 NWA World Heavyweight Champion Dan Severn and CWA Champion Franz Schumann face off.
---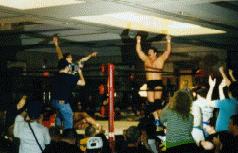 Severn celebrates another victory.
---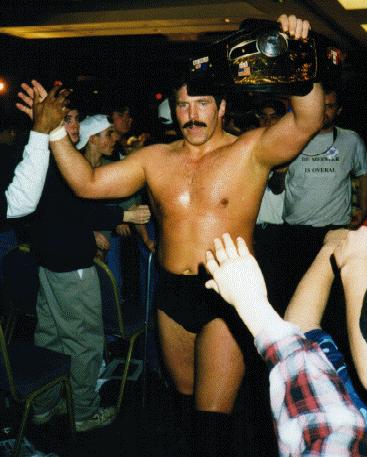 Severn returns to the dressing room with his belt.
---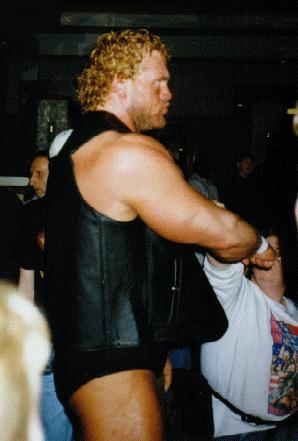 Sid makes his way to the ring.
---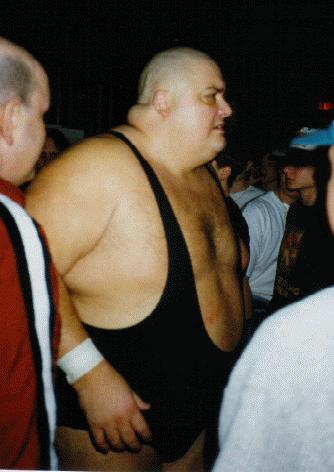 Bundy follows.
---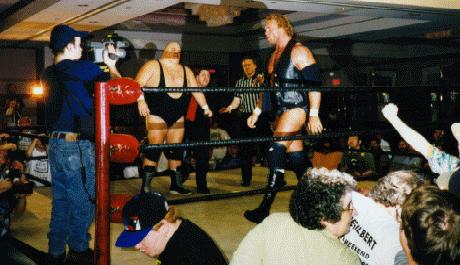 Sid and Bundy face off.
---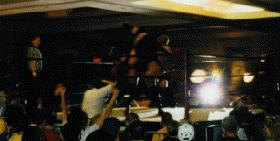 You had to know that Bundy was going to get slammed.
---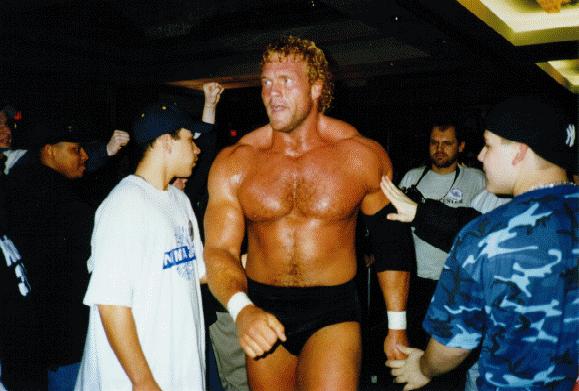 I wonder what would have happened if I held out a pair of scissors to Sid?
---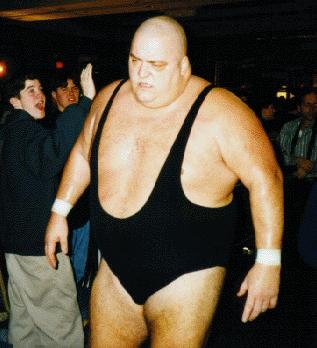 This picture is kind of sad. Bundy looks legitimately dejected.
---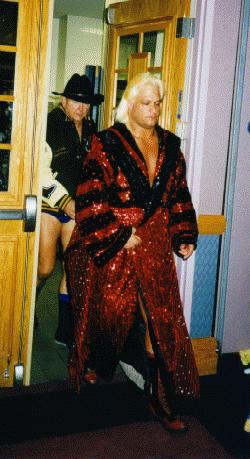 The real Nature Boy and his partner, Dory Funk Jr., make their way to the ring.
---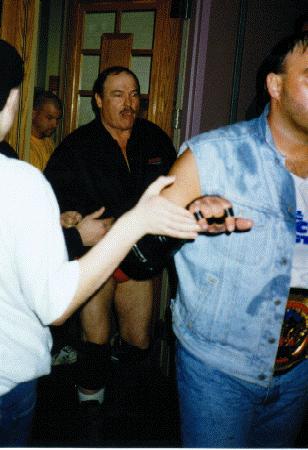 Doug and Tommy Gilbert make their entrance.
---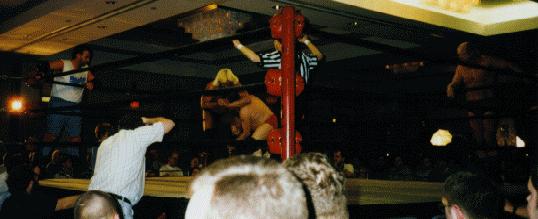 The real Nature Boy with a headlock.
---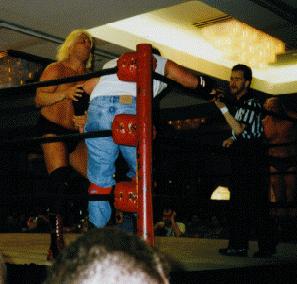 Buddy has Doug Gilbert in the corner. Referee Mark "Shooter" Curtis makes the count.
---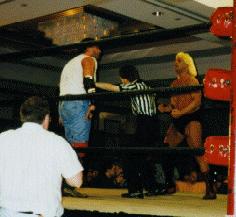 Buddy says, "Come on! I dare you!"
---
Back To The Report