More Classic Mid-80s Moments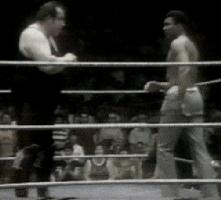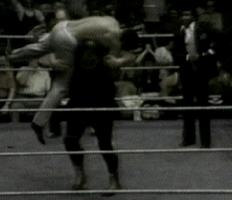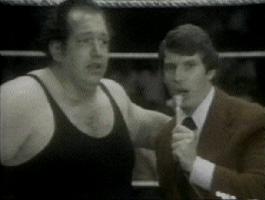 Muhammed Ali once issued an impromptu challenge to Gorilla Monsoon. The exchange was brief. Ali tried a few punches, and Monsoon grabbed Ali and put him in an airplane spin. Ali got out of Dodge in a real hurry. A very young-looking Vince McMahon interviewed Monsoon afterwards.
I guess this happened back in the days when pro wrestling cared about its own credibility.
---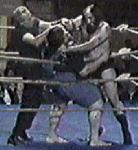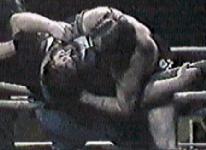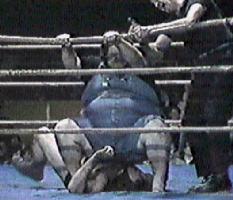 Haystacks Calhoun vs. "Killer" Tim Brooks. Remember Brooks' plan of attack? It was going to work on his opponent's ear.
---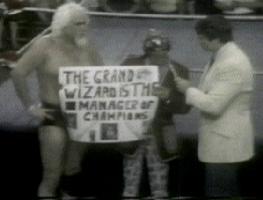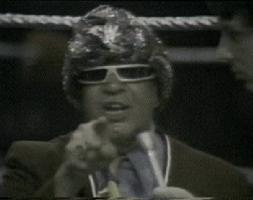 The Grand Wizard talks about his man, "Crazy" Luke Graham. This is the only clip of the Wizard I've ever seen. From what I've heard, he was great on the stick, and it definitely came through even in this short clip.
---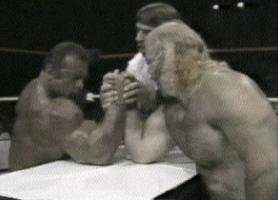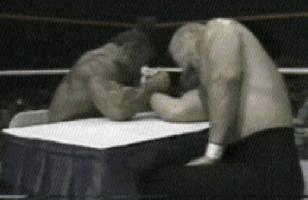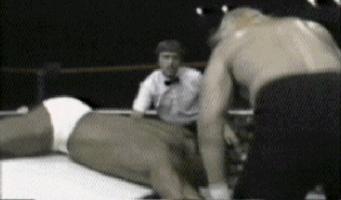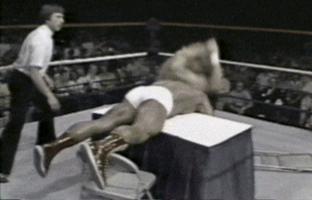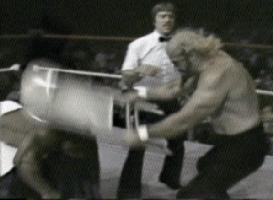 Jesse "The Body" "The Mind" Ventura vs. Ivan Putski in an arm wrestling contest. How did it end? How else?! The good guy won and the bad guy attacked him afterwards.
---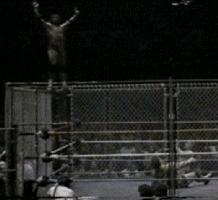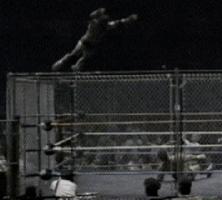 It's pretty well known that in a WWF World Title match, Snuka had Backlund all but beat, and instead of exiting the cage and winning the title, he went for a splash off the top, missed, and that allowed Backlund to exit the cage and retain his title.
Less well known was that, later in his career, Snuka would successfully hit the move against Don Muraco.
Xavier Doom noted that while what Snuka did is relatively common these days, in those days it was considered suicidal. And, on an interesting coincidental note, Xavier Doom also passed along that Snuka's missed dive vs. Backlund happened on June 28, 1982, exactly 16 years to the day that Foley did his crazy dives off the top of the cage at King of the Ring.
---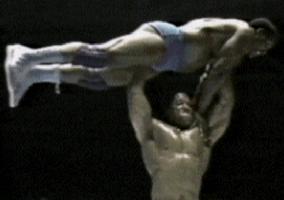 A big battle royale, and two faces, "Bony" Tony Atlas and S.D. Jones, are the last two combatants. How does it end? In a coin toss. Atlas won the toss and gently lifted Jones up and over the ropes to officially take the victory.
---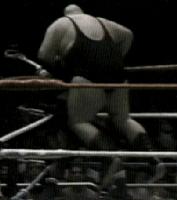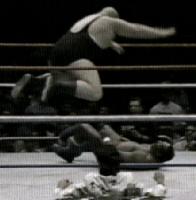 Wrestlemania I. King Kong Bundy sets a WWF record for the quickest victory ever, defeating S.D. Jones in just nine seconds. Xavier Doom noted that although the official time of the match was nine seconds, in reality it was more like 21 seconds.
---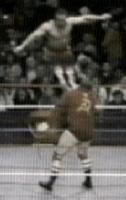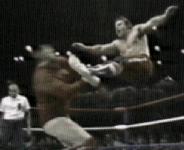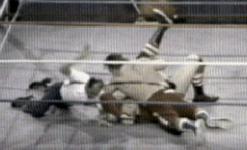 With considerably less fanfare, that record was broken at the first WWF Pay-Per-View, The Wrestling Classic. While Nikolai Volkoff was singing the Russian National Anthem, Dynamite Kid climbed to the top turnbuckle, nailed Volkoff with a missile dropkick, the bell rang, and Volkoff was immediately pinned. Definitely less than nine seconds.
An official acknowledgement of a three-second pinfall was sometime later on Saturday Night's Main Event. On the night of his wedding, Uncle Elmer set that record with a quick pinfall on Jerry Valiant.
---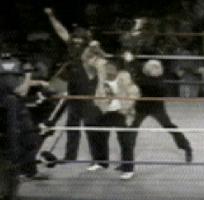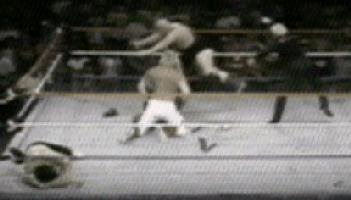 And, finally, a classic sneak attack by Bobby "The Brain" Heenan on Captain Lou Albano and Hillbilly Jim. The Brain's "Bread And Butter Team", Studd and Bundy, would then squash Hillybilly Jim.
---