The Birth Of Hulkamania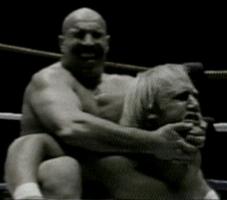 January 23rd, 1984. Less than a month previous, the dastardly Iron Sheik had won the title from Bob Backlund. Prior to the match with Backlund, Sheik had injured him with his 75-pound Indian Clubs during a workout. It ended an almost six-year reign by Backlund. (Antonio Inoki actually held the title for a week during that reign, but the title change was not acknowledged in the U.S.)

Here, Hulk fights his way out of the dreaded Camel Clutch, something no one had ever done before.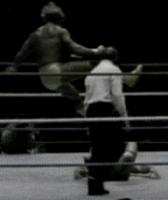 The LDOD heard 'round the world!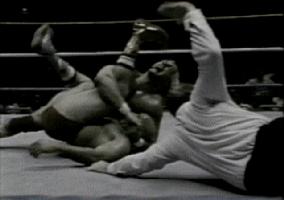 Time of the match, 5:40. Probably the longest match Hogan's ever worked! Remember seeing this at the beginning of every WWF video? Not anymore!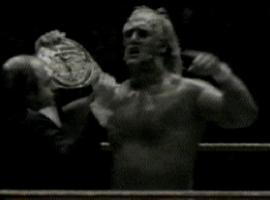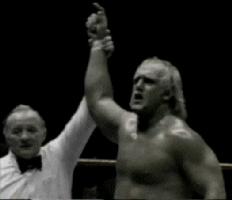 The real irony here was that the Iron Sheik could have made a pretzel out of Hulk Hogan.

You know, seeing these pictures gets me so psyched to see The Renegade bring Hulkamania into the 21st Century. ;-)
---