The Worst Tag Team In History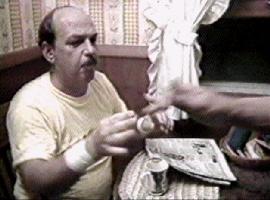 Yep, Hulk Hogan and Mean Gene Okerlund were a tag team for one match. Actually, the segment with Hogan getting Gene "in shape" was pretty funny. First, he invaded Gene's home at 5 :00 in the morning to take Gene's cigar away.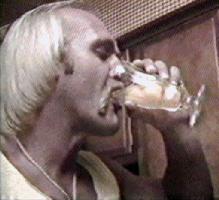 Then, Hogan showed Gene a classic weightlifter's breakfast...raw eggs...straight up!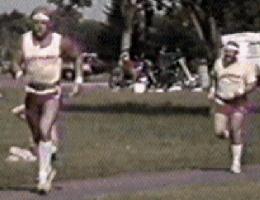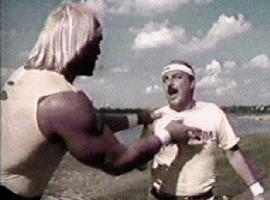 Hulk took Gene running around the lake. Gene was sucking wind.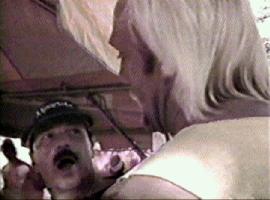 Gene tried to stop for a beer and a bratwurst. Hogan would not allow it.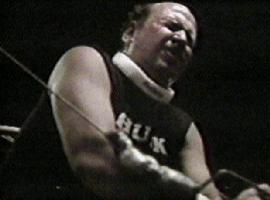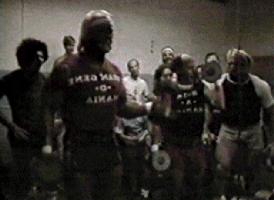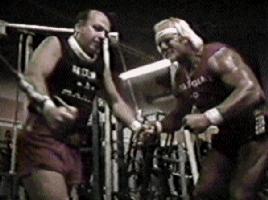 Hulk and Gene-o pumped iron in the gym.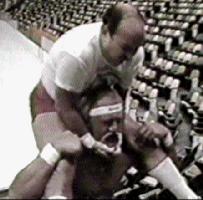 Hulk carried Gene up the steps...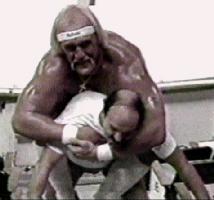 ...and then it was Gene's turn. Now, Gene is just some flabby guy, and at the time Hulk weighed over 300 pounds. Believe it or not, Gene was carrying him. You can see Gene legitimately shaking as he went up about two steps.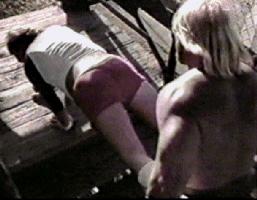 A little wheelbarrowing up the stairs.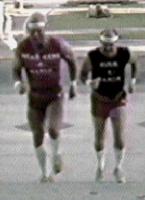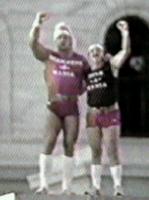 And then, a moment of glory, just like Rocky. Gene's wearing a "Hulk-A-Mania" shirt. Hogan's wearing a "Mean-Gene-A-Mania" shirt.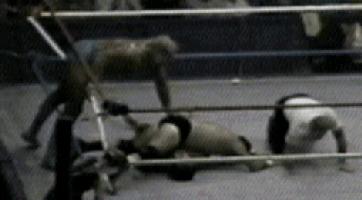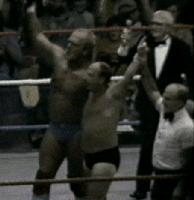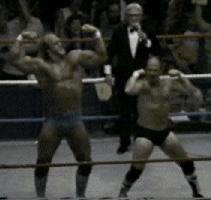 And then the match. Ugh. Suffice to say Gene spent most of the time running from his opponents. However, with Hogan's help, Gene got the pin. And then, horror of horrors, a posedown. Double ugh.
---